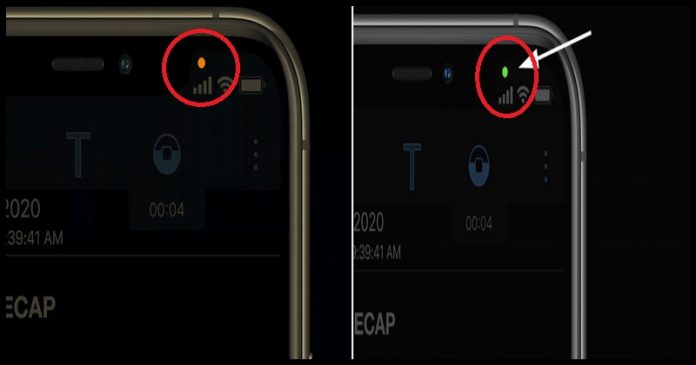 Does your phone also have green light Thai? So someone is hacking your phone… - Do this soon
The Apple smartphone company has recently upgraded the operating system software running in its phones. In iOS-14, Apple has released a new software for each of its iPhones. A new feature has been added to this upgraded software.
Accordingly, if someone turns on the camera or speaker in your smartphone without your permission, a blinker (light) on the front camera side of this smartphone will be turned on automatically. However, so far this has not been used much. But now this has been used.
What is this Green and Orange Blinker:
According to sources, if a green blinker appears in the iPhone, then understand that your camera is activated. If an app is recording your video. So he can also provide a photo of it. Apart from this when the Orange Blinker appears in the phone, understand that an app is recording your voice.
According to sources, now according to Apple's new software, the user can control the camera and audio of his phone manually. To do this you have to go to the control center of the mobile. Turn off an app if it is allowed to record video or audio.